What's in a Name? Gender and Expectations, That's What
I'm late to the party as always. I just found out, while browsing through scores of blog posts about writing M/M fiction that Josh Lanyon is a woman.
The prolific writer of gay mysteries, the icon of LGBT literature, is not a gay man, but a straight woman.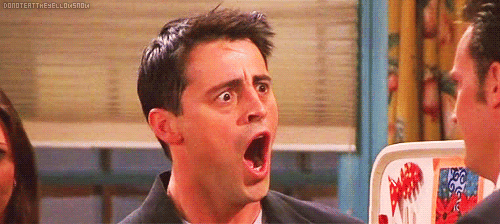 Wow. I did not see that coming. Apparently, he she "came out" around September 2015. And I didn't know. How on earth didn't I know?! I love his her books, and yes "The Hell You Say" was amazing and beautiful and deserved its award.
But wow. I mean, there has always been that nagging question – and verbal and written debates about why most M/M writers are women, where are the gay guys, how authentic are the voices and representations, etc., and here I was thinking that I was reading a genuine M/M fiction by a genuine gay guy – Josh Lanyon.
And you know what? I realized, after reading other genre stories where the main characters are gay and have a romantic and sexual relationships, that many women writers and gay men writers do write about the same thing – and by that, I mean you can find M/M fiction written by women writers that are as well-written and as genuinely representative of gay men as fiction written by gay men.
The reason I'm even writing this blog post, which is mainly to myself, is that I've been reading Josh Lanyon's "Man Oh Man: Writing Quality M/M Fiction". I have mixed feelings now, after learning about Josh Lanyon's true gender.
Looking back, though, while many people speculated on his/her gender, it didn't change the fact that Josh Lanyon wrote really good books. It probably won't make me swear off reading her books either, because I do like her books, her characters' humor, and how many readers, straight and gay, women and men, liked his book while she presented herself as male.
Brad Vance has a point in his blog post, though, so I'm keeping my thoughts open. Apparently, when Josh Lanyon was marketing her manuscript to publishers, she got zero interest. Until she published under this male name.
And then I read a blog post on Ashley John's blog about how it's sad that many women writers have to resort to using male pseudonyms. Which got me thinking about my own pen name.
I use part of my name for my pen name, but for so long, I wondered whether I should use a male pen name. I love fantasy, action, suspense, mystery, death, mayhem. So why not market myself under a man's identity? Plus, I'd be somewhat anonymous… But the thought made me squirm, made my insides clench, like I had constipation.
Maybe I did at that time, can't remember. But I knew that, as a feminist, I wanted to encourage people – men and women readers alike – to get used to reading mystery, suspense, blood and gore, by women writers.
Because trust me, there is no such thing as too many books. And we all need that diversity if we want to keep reading interesting. Plus, a good book is a good book, y'know?