A Community of Writers
Two of the most fascinating writers who have left a mark in literature are best friends JRR Tolkien and CS Lewis.
One wrote the Lord of the Rings, a series of books that touched generations and became the foundation of the fantasy genre, with characters and stories that would continue to influence the stories that would come after.
The other wrote The Chronicles of Narnia, an adventure for the younger audience about life and death, magic and fantasy, filled with a spiritual kind of wonder, whatever your beliefs might be.
We know that these two were so close and that they both had a great influence on each other's works.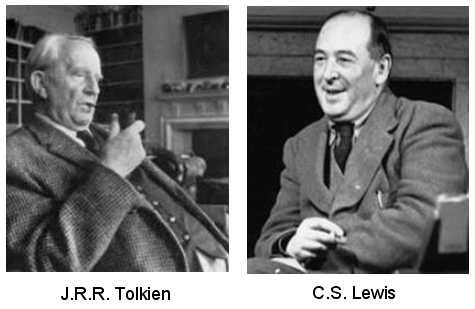 Tolkien was a "notorious non-finisher". It took him 12 years to finish LOTR, and only because he had a very persistent cheerleader – his friend, Lewis.
Lewis, meanwhile, suffered anxiety, fear, doubt, and a host of other negative things. With his circle of writer friends (that included Tolkien), he was able to pull himself out of his slump and start writing again.
When Lewis died, the circle of writers in which the two belonged disbanded, and Tolkien found it more difficult to write.
Tolkien had said:
He was for long my only audience. Only from him did I ever get the idea that my 'stuff' could be more than a hobby.
A Community
We need our own community of writer friends. It's true that our family, or our dearest friends would cheer us on and constantly encourage us, but it's different when there are others (going through the same things we are) who can share tips, inspire, and egg us on, much like Lewis did for Tolkien.
Writer groups are rare in my country, and they're usually only in the capital city (which I can only access via plane). So I take to the internet to find like-minded souls, to find validation that what I'm doing can be, as Tolkien realized, "more than a hobby".
So never think that writing is a job for the lonely. We don't have to shut ourselves away in a hut and be hermits. We are social beings, after all, and even an introvert needs and wants social interaction from time to time.
We are stronger together.
Happy writing!